Grideo is a must-have graphic design tool for all social media lovers who thrive on staying up to date with the latest design trends. Whether you are a business owner, influencer, or just a basic passionate social media user, as you will soon find out, the Grideo app has a lot to offer for everyone without differences.
What can be found in Grideo
Templates & Calendar

This is a fantastic section for all the people who want to stay up to track with the upcoming events, which are great for creating social media content. You can find here various categories of custom-made templates created for different months, events, seasons of the year, celebrations, special occasions but also for building brand awareness and all marketing and promotional activities. The templates have been uniquely designed by our professional graphic designers, who constantly work in close touch with marketing specialists. Together, they create a powerful Grideo app for all social media users without differences.
All the templates can be freely customized in the in-app editor and turned into your own designs, meeting your needs, style, and requirements.

To see and access all the templates made for Templates & Calendar, tap on the bottom Templates tab on the main navigation bar.

To find out more about Templates & Calendar, look at the tutorial here.
Get Inspired

As you can probably guess by its name, the Get Inspired section will keep you posted with the hottest events and trends in the form of inspirational and catchy articles containing tailored-made templates. The types and main topics of the articles are different each month, but we guarantee that each article will be special and you will not struggle with a lack of inspiration.
Here, you will find articles made for Special Events, Promotion, Quick Guide, Design Tips, Social Media Tips, Template Collection, and many more.

To see and access all the articles and the templates made for them, tap on the bottom Get Inspired tab on the main navigation bar.

Secret Tip! To not be worried about missing any new articles, keep the push notifications on!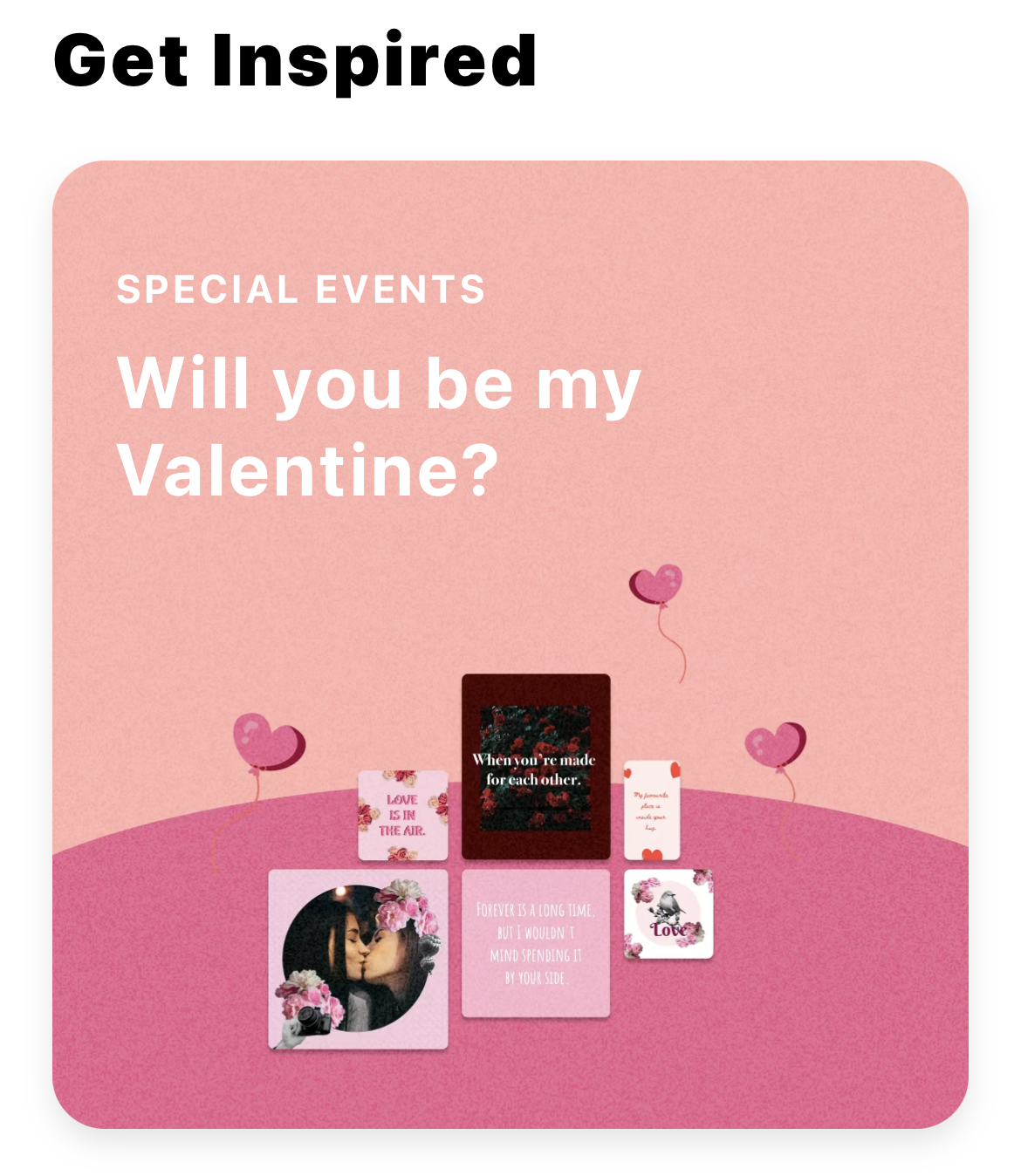 Photo Editor

Grideo's most significant power and pride are hidden not only in the massive stock of professionally pre-designed customizable templates but also in the in-app photo editor and its powerful tools and features, thanks to which you can create unbelievable designs in a few taps. Whether you prefer to start designing from scratch or just make changes in the pre-made templates, thanks to the easy-to-use editor, you can be your own boss even without professional designing skills.

To start designing from scratch in Photo Editor, tap on the bottom + Create tab on the main navigation bar.

To customize pre-designed templates in Photo Editor, tap on the selected template.

To find out more about how to start designing from scratch or make custom designs out of templates, look at the tutorial here.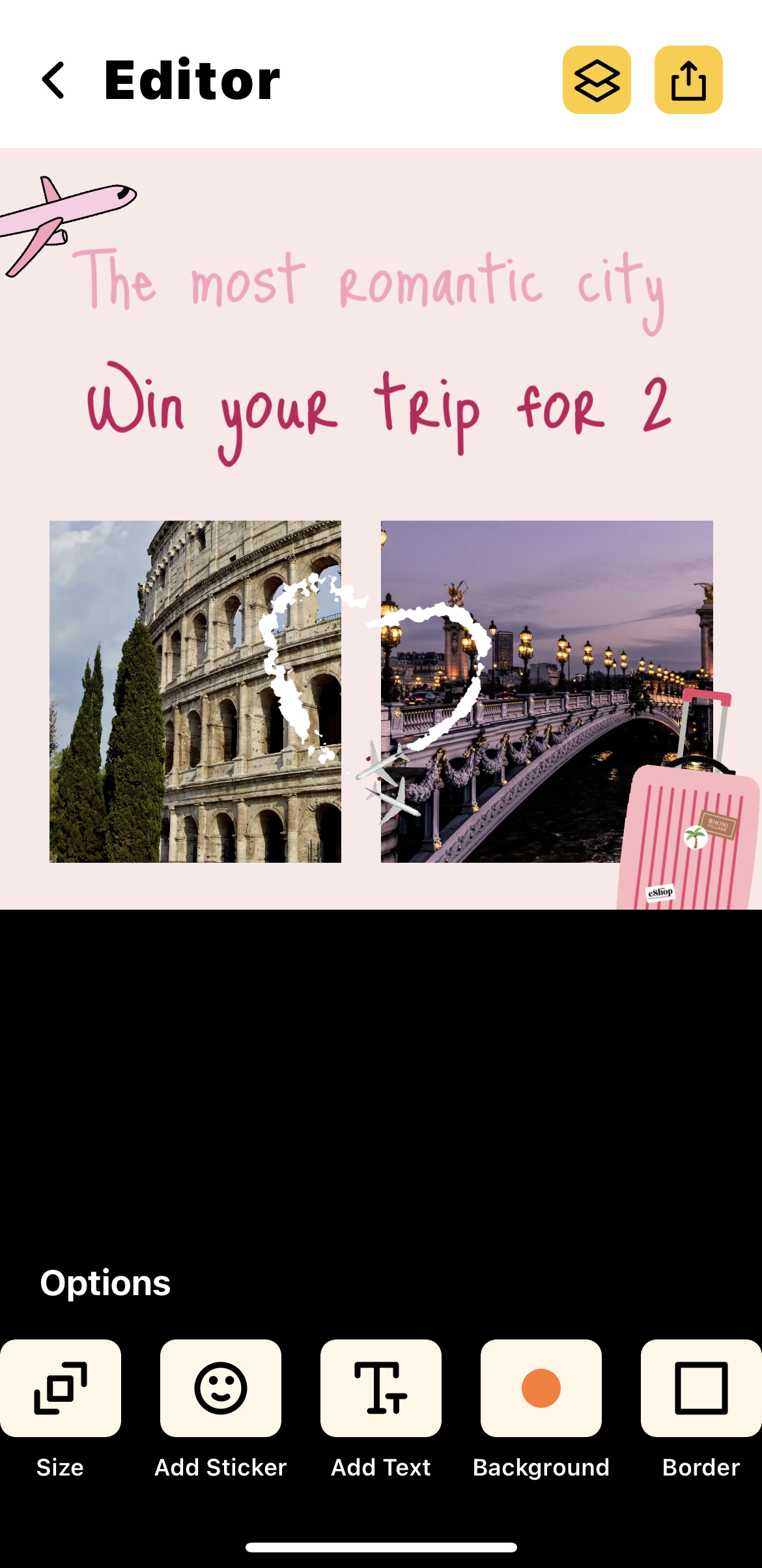 Why to use Grideo
Did you know that using visually appealing and professionally designed social media templates helps to increase organic reach? So don't wait any longer, and start the journey of success on your social media right now. Remember, competition is enormous, so use Grideo and show your followers content they haven't seen anywhere else!
If you didn't find the information you are looking for or an answer to a question you have, do not hesitate to contact us right now. We will be pleased to assist you with any request.
Best,
App Toro team